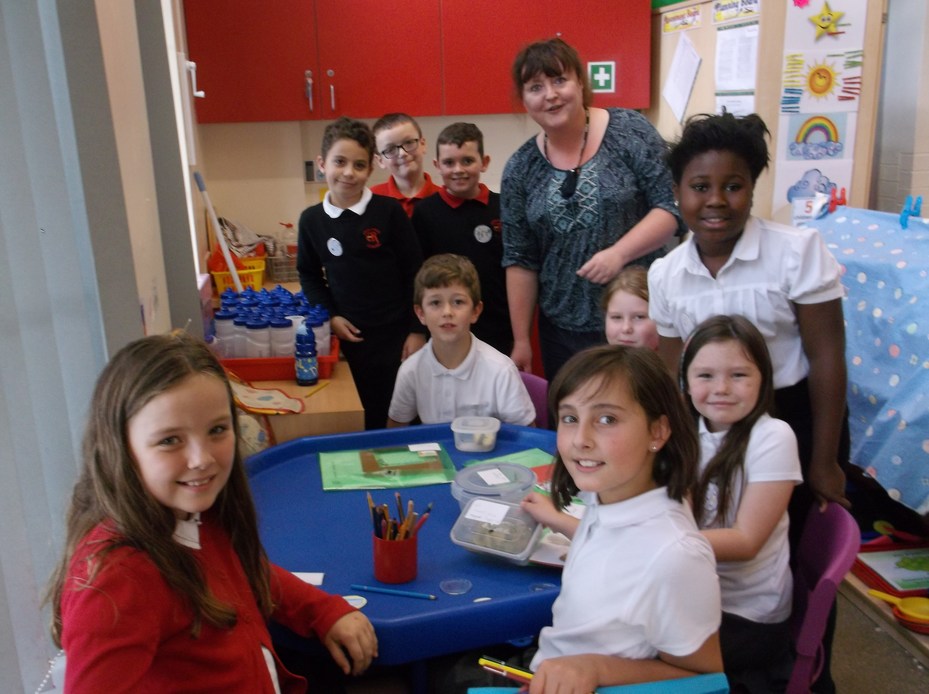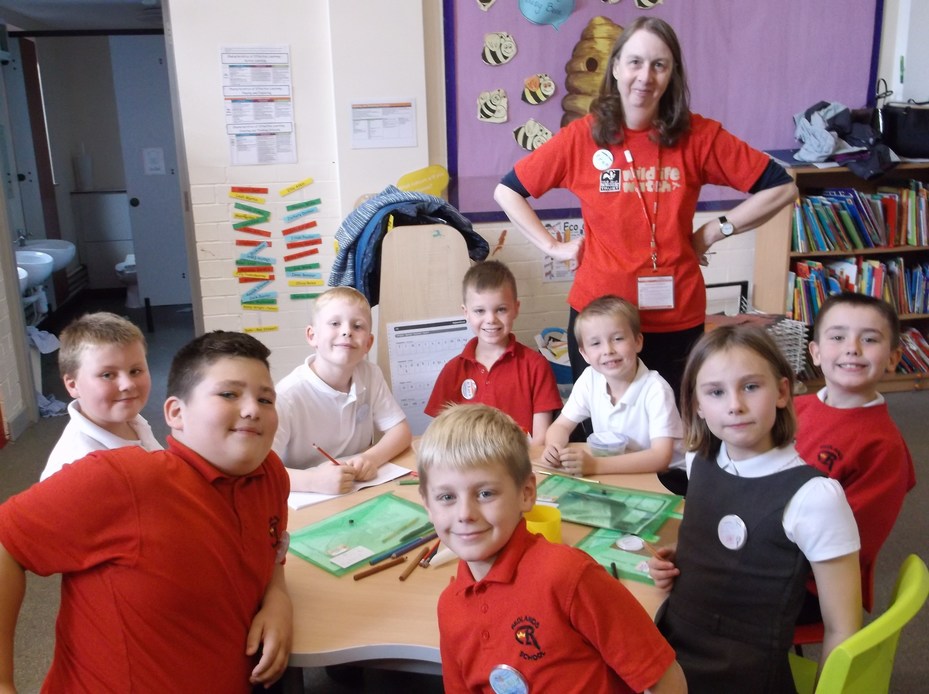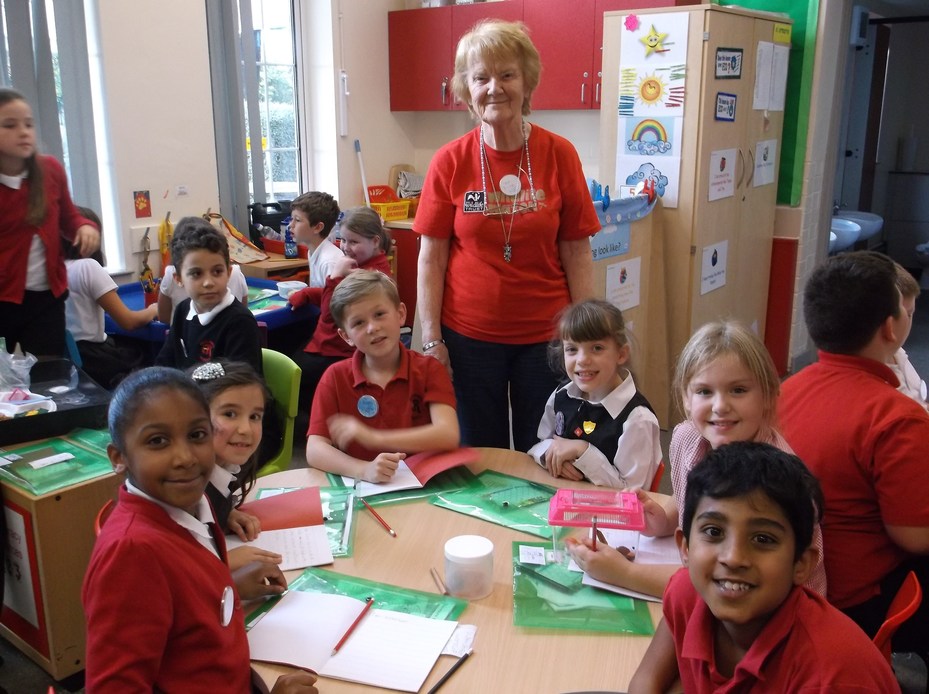 Mondays: 3:15pm - 4:30pm, once each month (dates below). The cost is £1, to be paid at each session.
We meet the children in the school reception area, next to the school hall. Children are to be collected from Main Reception at 4:30pm. Fran from Wildlife Trust leads the group, supported by Joan and Miss. Townsend from Nursery.
September 26th: Get your wildlife diary, badge making, visit to the pond, bird feeders.
October 17th: Learn about slugs froma local expert.
November 14th: Hedgehogs and hibernation.
December 5th: Indoor games, silhouette quiz.
January 9th: Finding out about badgers from a member of the Nottinghamshire Badger Group.
February 6th: Meet a bat and find out about bats from a member of the Local Bat Group.
March 13th: Find out about bees from a bee-keeper, honey tasting, candle making and pollination.
April 24th: Pond visit, bird watching.
May 15th: Tree and leaf session, boggart making.
June 12th: Meet the owls and find out all about them.
July 3rd: Outdoor fun and games, certificates.